Skip to main content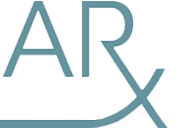 Engineering and Scientific Recruitment Specialists
Senior National Account Manager
Added on:

26 Nov 2019

Contract type:

Permanent

Base Salary:

75000
Description
Thanks for taking the time to read this job description for the Senior National Account Manager position that we are advertising on behalf of our client.  We felt it was a little bit impersonal to start by throwing in some technical jargon and as such we wanted you to know that the person writing this advert apologises in advance for clichés, and spelling mistakes in the advertisement below. 
We also would like you to know that the people (our client) behind this job role, are very keen to meet someone who can fulfil the role for them.  In fact, not just keen, they are excited to meet someone who can rise to this challenge, and it would be our pleasure to speak to you if you think that you are that person.
So please do have a read of our below information, take your time to think, and then pop us over an application, and we will handle scheduling in a call with you.  We look forward to speaking to you soon!
ROLE
To assist our pharmaceutical client in managing their growing sales team
To guide the team through your own unique sales strategy for the business
To help the business target sales in new markets as required
To help structure the sales team in an effective manner and to grow this division as required
To help the sales team meet targets set internationally against all sites
Working alongside the Site Director to see all Sales related task handled appropriately
REQUIRED (Essential)
Proven Strategic Sales Experience
Must have Pharmaceutical Experience
Broad Commercial Sales Experience
REQUIRED (Preferred)
Innovative Drug or Generic Drug Experience
REMUNERATION
Basic Salary of £75K Per Annum
RESPOND
Call Luke Blaney on +44 (0)1580 211221 to Learn More about this Career Opportunity or e-Mail Luke@arxconsultancy.com with Your Application, Including Your Current CV