Skip to main content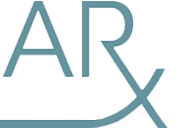 Engineering and Scientific Recruitment Specialists
More about ARx
A substantial and ever expanding candidate database continues to provide the flow of qualified and experienced personnel that ARx are able to present for clients consideration and selection.  ARx has expanded its geographical reach, as well as its client portfolio and candidate database, whilst maintaining a thorough appreciation of the areas served.
Our Candidates:
ARx Consultants recognise the importance of being entrusted with the career development and livelihood of each and every candidate they work with.  To this end Consultants work to develop sound relationships with candidates, providing guidance and assistance throughout the complete recruitment process. 
From initial contact to successful placement, ARx Consultants will work in partnership with candidates, ensuring a complete understanding of their qualifications, work history and career aspirations.
In certain instances and with a candidate's prior knowledge and agreement, ARx Consultants will approach potential employers to determine if there are unannounced career opportunities.
ARx Consultants do not present CVs to potential employers without prior candidate consent.
Candidates will receive a thorough briefing in order to prepare them for the interview process.
Successful candidates will be guided through the offer and resignation process to ensure a smooth transition.
Our Clients:
ARx aims to identify and attract the highest calibre candidates available. 
ARx operates across the range of qualifications and experience from graduate to middle and senior management, to board level appointments.
ARx Consultants have access to the latest recruitment tools, ensuring that it remains at the forefront of the current recruitment market.  Innovative recruitment software is utilised to manage the extensive and dynamic candidate database, along with a range of advertising options that ensures local, national and international exposure.
ARx Consultants match the technical and personal skills of candidates to the client specification and declared key requirements.  Having established a detailed Assignment Brief, only the most relevant and appropriate CV's are presented to clients for their consideration.
ARx Consultants work with clients to manage the selection, interview and offer stages, thereby supporting the process through to a successful conclusion.