Skip to main content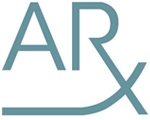 Engineering and Scientific Recruitment Specialists
How to Register with ARx
ARx are experts in the Engineering and Scientific fields and are able to offer you detailed advice about your career.  ARx can offer you access to unique job opportunities at companies across the UK with a particularly focus on the South and South East. 
The quickest way you can register with ARx is to call us on 01273 928899 and talk to one of our Consultants. We will discuss current opportunities and agree a detailed plan of action to help you find that next role. 
If you are looking to register on line you can email your CV to Mail@ARxConsultancy.com  or use the online registration form below. 
When you register please ensure you have the following information available
Your full contact details including address, home number, mobile number and email address
A detailed CV (tip on CV writing can be found on our CV advice page and we can provide support on the content required) 
Your noticed period
How far you would like to commute and is relocation an option
Confirmation of your eligibility to work in the UK 
ARx is dedicated to find you the best possible career opportunity in the Engineering and Scientific sectors and will support you all the way through the selection, interview, offer and resignation process.
We will also remain in regular contact during the initial months of your new role ensuring the transition into a new company runs smoothly. 
Online Registration with ARx