Skip to main content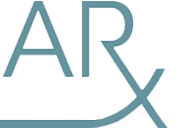 Engineering and Scientific Recruitment Specialists
ARx is dedicated to complying with the Data Protection Act 1998 and Privacy and Electronic Communications (EC Directive) Regulations 2003
Your Personal data will be:
Fairly and lawfully processed
Processed for the sole purpose of finding you work  and not in any manner incompatible with this purpose
Adequate, relevant and not excessive
Not kept for longer than is necessary
Processed in line with your rights
Kept securely
ARx takes strong precautions to protect your data from loss, misuse, unauthorised access, disclosure, alteration, or destruction.  By registering with us, you consent to the collection and use of this information by ARx.  The personal information that you give us will only be used in connection with finding you work or to send you information regarding our range of services.  We will not sell, trade or rent your personal information to a third party
If you do not wish us to store your data, you wish to see the information that we have about you, modify the data or erase the information from the database, then please contact us via letter or e-mail (mail@arxconsultancy.com )
Use of Cookies
A cookie is a text-only string of information that a website transfers to the cookie file of the browser on your computer's hard disk so that the website can remember who you are. Cookies cannot be used by themselves to identify you.  You have the ability to accept or decline cookies by modifying the settings in your browser.
Our website uses Google Analytics, a web analytics service provided by Google, Inc. ("Google"). Google Analytics uses cookies to help us analyse how users use the website. The information generated by the cookie about your use of our website (including your IP address) will be transmitted to and stored by Google on their servers.  Google uses this information for the purpose of evaluating your use of our website.  Cookies enable us to improve our service, and do not transmit any personal information.
If you have any questions on the use of cookies on our website, please contact ARx Recruitment .