Skip to main content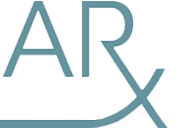 Engineering and Scientific Recruitment Specialists
Senior Director of Regulatory Affairs
Added on:

08 Nov 2019

Contract type:

Permanent

Reference:

TB/SRAD/CRO/0001
Description
Working with a globally renowned Clinical Research Organisation based in the heart of London, my client is known for their great work ethos and having a tremendously vibrant company culture that allows for personal and professional growth in a lot of areas.
This company are paving the way to change the culture of CROs globally around the world and are doing so, whilst developing an incredible client base of national and international pharmaceutical companies.
As part of this ongoing success, this client is looking to build out their Senior regulatory department by adding some really experienced and strong-minded candidates to the team.  This means that they are now looking for a Senior Director of Regulatory Affairs.
ROLE
Accountable for development & implementation at a regional and/or global level. This is of regulatory strategy for a product or group of products and for ensuring that the strategy is designed to deliver a rapid approval with good labelling in keeping with the products properties and the needs of the sponsors
Leading and developing a regional and global regulatory strategy that is reflective of domestic and international requirements
Conduct an assessment such as gap analyses, risk planning etc
Act as the single point of contact with the sponsor and internal teams
Be accountable for the delivery of regulatory milestones
Lead the regulatory staff working on a product/project to prioritise objectives that focus on critical activities
Lead regulatory strategy development and updates and ensure appropriate peer review and consultation
Collaborate closely with US regulators to develop global approval strategies
Supervise, develop and mentor regulatory personnel
REQUIRED (Essential)
Advanced degree (PharmD, MD and or PhD preferred)
6-8 years' experience or the equivalent of regulatory drug development (including product approval or launch)
Previous experience helping a team prepare for major health authority interactions (Eg EMA, EOP2 meetings etc)
Pharmaceutical background experience
NOT have been a freelancer or contractor and must be able to work on-site in London
REQUIRED (Preferred)
Previous CRO (Clinical Research Organisation) experience
PharmD, MD and or PhD
REMUNERATION
Basic Salary of £85K - £100K Per Annum
RESPOND
Call Terry Blaney on +44 (0)1580 211221 to Learn More about this Career Opportunity or e-Mail terry@arxconsultancy.com with Your Application, Including Your Current CV