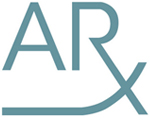 Technical Recruitment Specialists
Microbiologist
Added on: 23 Aug 2012
Reference: 1208-21
Employment Type: Permanent
County: West Sussex
Salary: £35,000
A PHD qualified Microbiologist is required for a leading scientific company based near the Horsham area, the role is paying up to £35,000 and is available on a permanent basis.
This is an exciting opportunity to join an expanding company in the field of cosmetics and is actively involved in the formulation, testing and sub contract manufacturing. Working within the microbiology lab you could be involved in formulation and testing products including stability testing you will also be involved in ensuring that the company is up to speed with all current regulation related to microbiology.
You will hold a doctorate within the microbiology field and have either academic or commercial experience within the cosmetic field.
To apply for this Microbiologist role please contact Kevin McHugh on 01580 211221 or email your CV to kevin@arxconsultancy.com